Weekly Class Schedule
Weekly Class Schedule
---
YIS is proud to offer a robust weekly programming schedule filled with a variety of live and on demand classes.
WhatsApp Torah Classes (Concluded for Summer Session)
In 2020 we successfully launched the YIS Reboot featuring our new shorter daily, bi-weekly and weekly Torah classes on WhatsApp and we thank the many people in our community that have already subscribed. We greatly exceeded the numbers of people we were hoping would join so now we are looking to push our participation levels even higher. Please also note that all past classes are archived on our YIS You Tube channel, which you can subscribe to using the link at the bottom of this page.
YIS YouTube Channel

Subscribe to our YIS YouTube channel to access all of our shiurim, Torah thoughts and classes.
Click here and then subscribe.
Thu, October 6 2022
11 Tishrei 5783
Weekly Minyan
7:03pm
YomTovEnds/Havdalah
Wednesday, October 12-13th
Stay Connected with YIS
YIS Apps
Download our Android App
Download our Apple App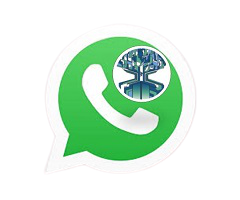 YIS WhatsApp Groups
To stay up to date with Davening times and locations: Join our YIS Daily Minyan Group
Join our Community Chesed Group
Today's Calendar
Shacharit

: 7:00am
Shacharit

: 8:00am
Mincha/Maariv

: 6:20pm
---
Friday Night
Candle Lighting

: 6:09pm
Mincha

: 6:15pm
Shabbat Day
Hashkama Minyan

: 8:15am
Sephardic Minyan

: 9:00am
Main Shul

: 9:00am
Latest Kriyat Shema

: 9:50am
Mincha

: 6:10pm
Havdalah

: 7:07pm
This week's Torah portion is

Parshat Ha'Azinu
Candle Lighting
Havdalah
Motzei Shabbat, Oct 8, 7:07pm
Erev Sukkot
View Calendar
Thu, October 6 2022 11 Tishrei 5783