Directors of Youth Programming
Directors of Youth Programming
---
Yosef and Tali Naor, Youth Directors

Hello YIS family!
We are Tali and Yosef Naor, the new youth directors, and we are so excited to be joining this incredible community! We come with our incredibly delicious 1 year old daughter, Devorah Chaviva, who is also super excited to meet everyone!
Tali is originally from Woodmere, NY. She went to Central for high school and graduated from Stern College for Women with a degree in Advanced Tanach Studies and a minor in Psychology. Tali also has a masters degree in Jewish Education from Azrieli Graduate School. Tali currently works at Manhattan Day School where she teaches Judaic Studies and is the Mashgicha Ruchanit for the middle school girls.
Yosef is originally from Teaneck, NJ. He went to TABC for high school and graduated from Yeshiva University with a degree in Business Analytics. Yosef has coached the Frisch JV hockey team for 2 years and is always ready to talk about sports. He is currently finishing Semicha at YU where he is also completing a certificate program in mental health counseling.
We are both so excited to be joining the Scarsdale community, and we look forward to meeting everyone.
Wed, August 10 2022
13 Av 5782
Weekly Minyan
9:50am Community Kinnot
7:35pm Mincha/Maariv
8:38pm Fast Ends/Havdalah (wine only)
7:00am & 8:00am
Shacharit M-Th
7:50pm
Mincha/Maariv M-Th
Stay Connected with YIS
YIS Apps
Download our Android App
Download our Apple App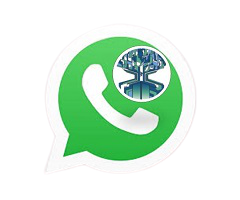 YIS WhatsApp Groups
To stay up to date with Davening times and locations: Join our YIS Daily Minyan Group
Join our Community Chesed Group
Today's Calendar
---
Friday Night
Mincha

: 7:00pm
Candle Lighting

: 7:40pm
Shabbat Day
Latest Kriyat Shema

: 9:31am
Mincha

: 7:40pm
Havdalah

: 8:42pm
This week's Torah portion is

Parshat Vaetchanan
Candle Lighting
Havdalah
Motzei Shabbat, Aug 13, 8:42pm
Tu B'Av
View Calendar
Wed, August 10 2022 13 Av 5782