Directors of Youth Programming
Directors of Youth Programming
---
Atara and Yoram Roschwalb, Youth Directors
Email us!
Hello Young Israel of Scarsdale! We are super excited to be the YIS Youth Directors and we would like to take this opportunity to tell you a little bit about ourselves!
Yoram- I am originally from Plainview, NY where I attended HANC Elementary and High School. For undergrad, I attended Yeshiva University, where I majored in accounting and minored in psychology. I have a masters in Jewish Education from Azrieli Graduate School. More recently, I have worked at SAR High School for the last nine years. At SAR, I am the Director of Students Activities and I teach two gemara classes (yes, I have taught many of your children over the years :). Most importantly, I am a die-hard Yankees, Islanders, and Jets fan. I love to play sports, and in my spare time, I have perfected a musical instrument- the bongo!
Atara- I am originally from North Miami Beach, Florida. I attended Weinbaum Yeshiva High School and then I attended Sha'alvim for Women for a year and a half. I moved to NY at that point and attended Queens College where I got my bachelors degree in Graphic Design. In the middle of college, I went back to Israel to be a Madricha in Tiferet and Sha'alvim. Throughout college I worked as an assistant teacher in YCQ and volunteered for NCSY and Tomchei Shabbos. For the past six years I have been working in the mortgage industry and I am currently a Loan Officer at Family First Funding. I enjoy my job and love the people I work with, but I am still passionate about all things creative - painting, baking, photography etc. And I'm pretty sure I know every episode of Friends by heart. :)
Harry- I am originally from Riverdale NY. I was born on April 2, 2019 in Englewood Hospital and I have been giving my parents a run for their money ever since. Sometimes I like to be awake in the middle of the night, I do not like being in the car when there is traffic (which seems to be always in NY) and sometimes I get scared and cry really loudly. But I have started smiling and laughing and that makes my parents really happy. They hug and kiss me A LOT! I am very excited to grow up in Scarsdale!
Sincerely,
The Roschwalb's
Thu, July 29 2021
20 Av 5781
Weekly Minyan
6:45am * 8:30am

Shacharit
S-Th - 7:00am & 8:00am

Shacharit
F- 7:00am & 8:10am Shacharit
M-Th - 8:10pm

Mincha/Maariv
Stay Connected with YIS
YIS Apps
Download our Android App
Download our Apple App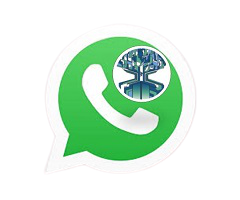 YIS WhatsApp Groups
To stay up to date with Davening times and locations: Join our YIS Daily Minyan Group
Join our Community Chesed Group
Today's Calendar
---
Friday Night
Mincha

: 7:00pm
Candle Lighting

: 7:55pm
Shabbat Day
Latest Kriyat Shema

: 9:25am
Mincha

: 7:55pm
Havdalah

: 9:00pm
This week's Torah portion is

Parshat Eikev
Candle Lighting
Havdalah
Motzei Shabbat, Jul 31, 9:00pm
Shabbat Mevarchim
View Calendar
Thu, July 29 2021 20 Av 5781