Shiva
Shiva
We are saddened to inform you of the passing of Beverley Maron Horwitz, mother of Jonathan Tratt.
The funeral is taking place today, Wednesday, May 11 in Montreal, Canada.

Jonathan will begin observing Shiva this evening, Wednesday, May 11 at the Tratt residence, 6 Crest Lane, in Scarsdale.
Shiva hours as follows:
Tonight, May 11: 6:30pm - 7:30pm, 8:30pm - 9:30pm
Thursday, May 12: 10am - 1pm, 3pm - 6pm, 8:30pm - 9:30pm
Friday, May 13: 10am - 12pm, 1pm - 4pm
Motzaei Shabbat, May 14: 9:30pm - 10:30pm
Sunday, May 15: 10am - 1pm, 3pm - 6pm, 7:30pm - 9:30pm
Monday, May 16: 10am - 1pm, 3pm - 6pm, 8:30pm - 9:30pm

Davening Times:
Sunday, May 15 ONLY Minyan Times at the Tratt Home:
Shacharit 8:30am
Mincha/Maariv 8:00pm
Jonathan will be davening at the Shul Minyanim throughout the week, other than Sunday.
May the families be comforted among the mourners of Zion and Jerusalem
Rabbi Jonathan Morgenstern
Ari Weinberger and Stu Zisholtz, Co-Presidents
If you would like to make a donation please click here.
Fri, May 20 2022
19 Iyyar 5782
Weekly Minyan
Sunday, May 22
7:00am

&

8:30am

Shacharit
8:05pm Mincha/Maariv
M-Th
7:00am & 8:00am Shacharit
8:05pm Mincha/Maariv
Stay Connected with YIS
YIS Apps
Download our Android App
Download our Apple App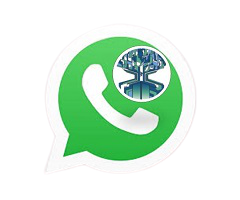 YIS WhatsApp Groups
To stay up to date with Davening times and locations: Join our YIS Daily Minyan Group
Join our Community Chesed Group
Today's Sefirah Count Is 34
היום ארבעה ושלשים יום שהם ארבעה שבועות וששה ימים לעמר
Today's Calendar
Mincha

: 7:00pm
Candle Lighting

: 7:52pm
---
Friday Night
Mincha

: 7:00pm
Candle Lighting

: 7:52pm
Shabbat Day
Latest Kriyat Shema

: 9:12am
Mincha

: 7:55pm
Havdalah

: 9:00pm
This week's Torah portion is

Parshat Behar
Candle Lighting
Havdalah
Motzei Shabbat, May 21, 9:00pm
Shabbat Mevarchim
View Calendar
Fri, May 20 2022 19 Iyyar 5782