Shiva
Shiva
We are saddened to inform you of the passing of Mimi Weingarten, mother of Zeva Weingarten Herman.
The funeral will take place on Wednesday, August 31 at 11:30am at Sinai Chapels, 114-03 Queens Blvd, Queens. Burial will follow at New Montefiore Cemetery, 1180 Wellwood Ave, West Babylon, NY 11704.
Zeva will observe Shiva at the home of Phyllis Kann, 8 Baker Lane, Suffern, NY 10901.
Visting Times: Wednesday: 7:20pm-10:00pm
Thursday, Sunday, Monday: 8:30am-12:00pm, 2:00pm-6:00pm, 7:20pm-10:00pm
Motzaei Shabbat: 9:00pm-11:30pm
Shiva concludes after Shacharit Tuesday morning, September 6th.
Davening
Daily Shacharit: 8:30am
Mincha/Maariv: 7:20pm
May the families be comforted among the mourners of Zion and Jerusalem
Rabbi Jonathan Morgenstern
Ari Weinberger and Stu Zisholtz, Co-Presidents
If you would like to make a donation please click here.
Thu, October 6 2022
11 Tishrei 5783
Weekly Minyan
7:03pm
YomTovEnds/Havdalah
Wednesday, October 12-13th
Stay Connected with YIS
YIS Apps
Download our Android App
Download our Apple App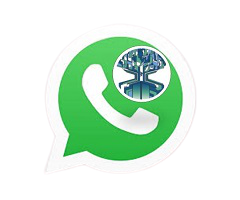 YIS WhatsApp Groups
To stay up to date with Davening times and locations: Join our YIS Daily Minyan Group
Join our Community Chesed Group
Today's Calendar
Shacharit

: 7:00am
Shacharit

: 8:00am
Mincha/Maariv

: 6:20pm
---
Friday Night
Candle Lighting

: 6:09pm
Mincha

: 6:15pm
Shabbat Day
Hashkama Minyan

: 8:15am
Sephardic Minyan

: 9:00am
Main Shul

: 9:00am
Latest Kriyat Shema

: 9:50am
Mincha

: 6:10pm
Havdalah

: 7:07pm
This week's Torah portion is

Parshat Ha'Azinu
Candle Lighting
Havdalah
Motzei Shabbat, Oct 8, 7:07pm
Erev Sukkot
View Calendar
Thu, October 6 2022 11 Tishrei 5783