Stay Connected
Follow us @yis.youth.dept
Whats App – Stay connected to youth events happening for every grade level by joining our grade specific YIS Youth Whats App groups.

For more information, email us at yis.youthdirectors@gmail.com.
Fri, March 31 2023
9 Nisan 5783
Weekly Minyan
7:15pm
Mincha/Maariv M-Th
Please see the Pesach Bulletin for the full schedule.
Stay Connected with YIS
YIS Apps
Download our Android App
Download our Apple App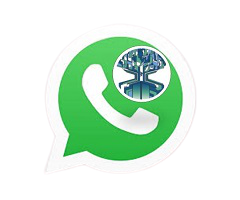 YIS WhatsApp Groups
To stay up to date with Davening times and locations: Join our YIS Daily Minyan Group
Join our Community Chesed Group
Today's Calendar
Daf Yomi

: 6:15am
Shacharit

: 7:00am
This Weekly Parsha

: 7:45am
Shacharit

: 8:10am
Mincha

: 7:00pm
Candle Lighting

: 7:00pm
---
Friday Night
Mincha

: 7:00pm
Candle Lighting

: 7:00pm
Shabbat Day
Upcoming Programs & Events
---
This week's Torah portion is

Parshat Tzav
Candle Lighting
Havdalah
Motzei Shabbat, Apr 1, 8:02pm
Shabbat HaGadol
View Calendar
Fri, March 31 2023 9 Nisan 5783