Welcome to the Young Israel of Scarsdale
Welcome to the Young Israel of Scarsdale, a Modern-Orthodox Synagogue and a vibrant, caring community. We are firm believers in the principles of Achdut – Unity, Kehilla-Community, and Areyvut – Responsibility for all Jews. We seek to engage and inspire through a variety of means: from soulful moments of Prayer, to stimulating discourses of Torah Study, and creative children's programming. We foster an atmosphere of spiritual growth and continued commitment to Halacha, Am Yisrael, and Eretz Yisrael.
YIS Virtual Programming
The "Virtual" Week Ahead
YIS weekly programming, including minyan times, shiurim and more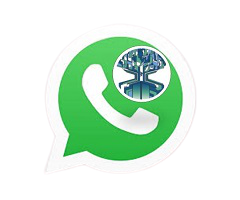 Rabbi's What's App
Torah Classes
Weekly Torah Classes from Rabbi Morgenstern, Rabbi Klinger and Ora Weinbach
Virtual Programming Library
View all past torah classes and virtual lectures
Youth Programming
Notice for 3rd-7th Grade Parents & Kids
Please join us this Saturday night (1/23) from 6:20-8:20pm for a very special Drive-in Movie!! Get comfy in your car while we serve you pizza and snacks. Cars will park in the shul parking lot and you will be able to tune into the movie using your car radio. The movie will be The Karate Kid (the original version). Make sure to stick around after the movie for a quick shmooze with the Rabbi about how The Karate Kid relates to Torah and Mitzvah observance! Masks do not need to be worn in your car but if you plan on sitting outside of your car, you must wear a mask. Please sign up here. Can't wait!!
Special Zoom Tu B'shevat celebration
Wednesday, 1/27 from 5:00-5:45pm! Open to all kids through 5th grade. The program will feature some Tu B'shevat Torah Learning, a fun game and some hands on planting! That's right- I will drop off the supplies at your house before the event. The planting kit is meant for indoors and will include all necessary tools and ingredients for planting microgreens! Here is the zoom information. https://zoom.us/j/92865631457
Please

click here

to reserve your spot! You must sign up by Friday, January 22, before Shabbat
Sat, January 23 2021
10 Shevat 5781
Sat, January 23 2021 10 Shevat 5781