HaMakom Asher Yivchar
Past Sessions
Wednesday, January 18, 2023

•

25 Tevet 5783

-

8:00 PM - 9:00 PM

-

Green Gallery
Wednesday, January 11, 2023

•

18 Tevet 5783

-

8:00 PM - 9:00 PM

-

Green Gallery
Wednesday, January 4, 2023

•

11 Tevet 5783

-

8:00 PM - 9:00 PM

-

Green Gallery
Wednesday, December 14, 2022

•

20 Kislev 5783

-

8:00 PM - 9:00 PM

-

Green Gallery
Wednesday, December 7, 2022

•

13 Kislev 5783

-

8:00 PM - 9:00 PM

-

Green Gallery
Wednesday, November 30, 2022

•

6 Kislev 5783

-

8:00 PM - 9:00 PM

-

Green Gallery
Wednesday, November 16, 2022

•

22 Cheshvan 5783

-

8:00 PM - 9:00 PM

-

Green Gallery
Wednesday, November 9, 2022

•

15 Cheshvan 5783

-

8:00 PM - 9:00 PM

-

Green Gallery
Wednesday, November 2, 2022

•

8 Cheshvan 5783

-

8:00 PM - 9:00 PM

-

Green Gallery
Wednesday, October 26, 2022

•

1 Cheshvan 5783

-

8:00 PM - 9:00 PM

-

Green Gallery
This series will focus on understanding the history that surrounds many of Jerusalem's famous and oft-visited sites. We will explore places such as the Western Wall Plaza, Temple Mount, the Jewish Quarter, Mount of Olives, Mt. Zion, Mt. Herzl, Yad Vashem, the Knesset, the Churvah Synagogue/Great Synagogue, famous Yeshivot, Ben-Yehudah Street, Machaneh Yehudah and Hebrew University. This seminar will illuminate this ancient and central city for the Jewish people and give us a deeper understanding which we can appreciate the next time we find ourselves in Jerusalem.
Share Print Save To My Calendar
Fri, March 31 2023
9 Nisan 5783
Weekly Minyan
7:15pm
Mincha/Maariv M-Th
Please see the Pesach Bulletin for the full schedule.
Stay Connected with YIS
YIS Apps
Download our Android App
Download our Apple App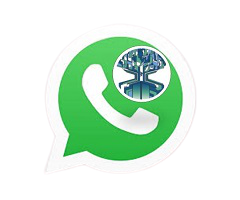 YIS WhatsApp Groups
To stay up to date with Davening times and locations: Join our YIS Daily Minyan Group
Join our Community Chesed Group
Today's Calendar
Daf Yomi

: 6:15am
Shacharit

: 7:00am
This Weekly Parsha

: 7:45am
Shacharit

: 8:10am
Mincha

: 7:00pm
Candle Lighting

: 7:00pm
---
Friday Night
Mincha

: 7:00pm
Candle Lighting

: 7:00pm
Shabbat Day
Upcoming Programs & Events
---
This week's Torah portion is

Parshat Tzav
Candle Lighting
Havdalah
Motzei Shabbat, Apr 1, 8:02pm
Shabbat HaGadol
View Calendar
Fri, March 31 2023 9 Nisan 5783