Welcome to the Young Israel of Scarsdale
Welcome to the Young Israel of Scarsdale, a Modern-Orthodox Synagogue and a vibrant, caring community. We are firm believers in the principles of Achdut – Unity, Kehilla-Community, and Areyvut – Responsibility for all Jews. We seek to engage and inspire through a variety of means: from soulful moments of Prayer, to stimulating discourses of Torah Study, and creative children's programming. We foster an atmosphere of spiritual growth and continued commitment to Halacha, Am Yisrael, and Eretz Yisrael.
YIS Chag HaSiddur/Chag HaTorah Celebration: Graduation Shabbat-Kiddush, June 17th, 2023 @ YIS
On the Shabbat of June 17th, in conjunction with our annual Graduation Shabbat/Kiddush, we are excited to honor all students in our community who have received their Chumashim and Siddurim this year. We are also honored to present a Siddur or Chumash to our YIS students in 1st, 2nd or 3rd grade who have not yet received one. Our Rabbis will be convening our own YIS Chag HaSiddur (1st graders) and Chag HaTorah (2nd/3rd graders) celebrations - acknowledging our children during Mussaf in the Main Shul and will present to each of our students a personalized certificate recognizing this special and holy moment in their lives. Please have your child in shul by 10:25am to ensure that they can fully participate in this milestone experience.

Please click here to join as a sponsor in the Graduation/Chag Siddur/HaTorah Kiddush in honor of your child(ren). We are so excited to commemorate these special milestones together as a kehillah!

To ensure that every child and family is included in this celebration, if your child has not yet received a Siddur (1st grade)/Chumash (2nd/3rd grade) from their school, please click here to register your child to receive a YIS Siddur/Chumash from the Rabbis.
YIS Sisterhood Scarsdale Delicious Cookbook!
If you would like to purchase and pick up your cookbook(s) click here.
If you would like to purchase your cookbook(s) to be SHIPPED click here.
Sat, June 10 2023
21 Sivan 5783
Stay Connected with YIS
YIS Apps
Download our Android App
Download our Apple App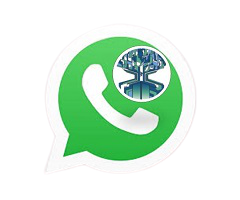 YIS WhatsApp Groups
To stay up to date with Davening times and locations: Join our YIS Daily Minyan Group
Join our Community Chesed Group
Today's Calendar
Kiddush Theme: The Kiddush Fund
Hashkama Minyan

: 8:15am
Sephardic Minyan

: 9:00am
Main Shul

: 9:00am
Latest Kriyat Shema

: 9:08am
Mincha

: 8:10pm
Havdalah

: 9:17pm
---
Friday Night
Mincha

: 7:00pm
Candle Lighting

: 8:11pm
Shabbat Day
Upcoming Programs & Events
---
This week's Torah portion is

Parshat Beha'alotcha
Candle Lighting
Havdalah
Motzei Shabbat, Jun 10, 9:17pm
Shabbat Mevarchim
View Calendar
Sat, June 10 2023 21 Sivan 5783